NOTE: Instant Preview Mode is available in Pro Edition.

CODIJY Pro enables you to preview colorization result in real time. To enable Instant Preview Mode
Step 1. Call Partial Processing Dialog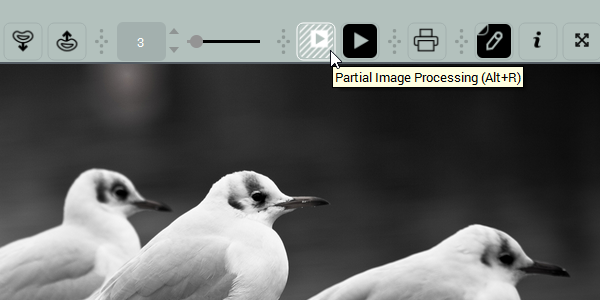 Step 2. Select area to process with the help of the handles of the selection box. Smaller area will ensure faster output.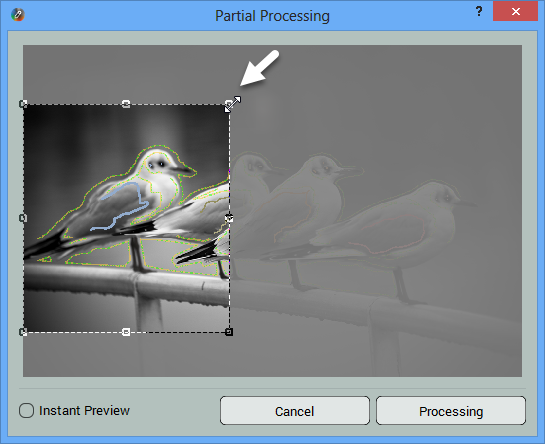 Step 3. 
Tick Instant Preview box in the bottom left corner of the dialog.
Click the Instant Preview button.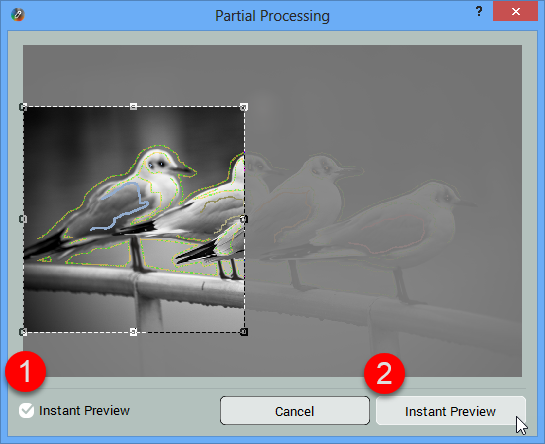 When the Instant Preview mode is on,  CODIJY CODIJY switches to Split View and generates Preview in the real time.  The tiny progress bar will show up over the Partial Processing icon, while the processing is in progress.