Picking the right color is critical for great-looking result. CODIJY equips you with a rich choice of color selection options:
Color Picker let pick and edit the solid colors
Gradient Settings allow adjusting & editing gradients.
Gradient Capture tool lets capture gradients from the color images.
Color Libraries – the collection of 28 (Recoloring) / 100 (Colorizaer Pro) thematic color palettes.
Color History – the previous colors used in the same documents.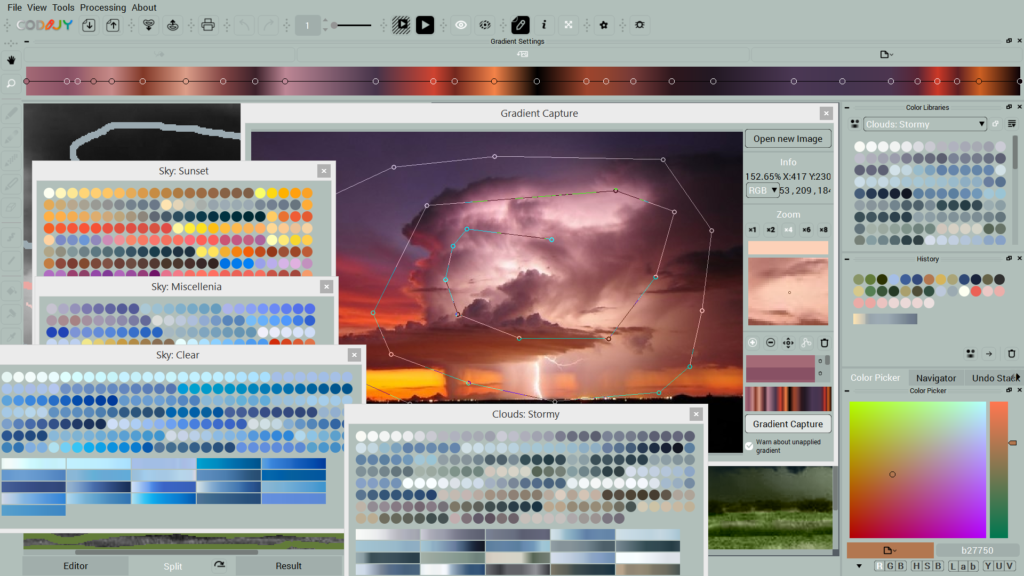 All color picking tools are docked to the panel of the right side of the program's window.